Gamifying the Master Channel blur the lines between traditional advertising and entertainment, engaging consumers with brands at a deeper level.
Inspire consumers to share with their loved ones with PangoCDP. The system will calculate the number of friends invited and pay the offer. Coupons/ recharges can be redeemed online or via PG/ Outlet.
PG/Outlet invite consumer who meet the Promotion Scheme or play Mini Game then redeem in place. PangoCDP enables Mini Game campaigns to be run efficiently and completely automated.
PangCDP helps FMCG businesses create an interactive "Master Channel" with customers. With engaging experiences, you can convert consumer sampling into loyal customers.
Convert stamps automatically to listed gifts & find the place that can redeem gifts with PangoCDP through Zalo OA, encouraging use and measuring campaign effectiveness.
Consumer can scratch & scan QR code on Product (after purchase) & submit info. PangoCDP verify the submitted info & send instant e-Voucher/ Top-Up
Hear it from our customers
Linking data from the customer's purchase journey from online to offline has allowed us to clearly see how the impact of media is sufficient and appropriate. PangoCDP helps us create a direct connection channel for the next interaction without having to "re-pay" for Digital Ads. With more in-depth customer profiles, we are able to enhance our e-commerce conversion rate.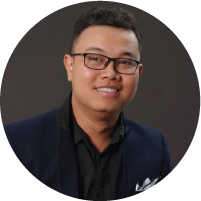 Deputy Director of Marketing at CellphoneS
Start Growing With
PangoCDP Today
Frequently asked questions
Everything you need to know about pangoCDP.
Lowering all barriers and complexity of system and data integration by providing a lean approach, selecting the appropriate business cases to prove the outcome in the shortest time while providing full visibility of CDP usage in the long run.
PangoCDP is off-the-shelf software that optimizes the project implementation process to meet budget and time requirements.
PangoCDP integrated more than 20 connections to the most popular digital channels, giving you complete control when interacting directly with customers.
Over 50 brands, including FMCG, retail, manufacturing, service businesses, automation, and marketing agencies, have chosen PangoCDP.
PangoCDP learns and grows with brands at competitive prices by deeply understanding their challenges, particularly those of Vietnamese businesses.
To ensure that every PangoCDP client is successful, PangoCDP provides a rich set of complementary supporting services. PangoCDP's team of solution works closely with every client to ensure a smooth and customized product launch. We do not just sell technology, we become growth partners.
While many CDP base on the "high standard" data to provide advance data modelling, PangoCDP will choose to help marketers improve the campaign everyday. By providing a colorful experience to attract more customers to engage, PangoCDP is not "waiting" for the ideal situation of "data". We help brands get more consumer data and reuse it from campaign to campaign.
Not only is collecting customer data important, but PangoCDP also assists in the creation of a "The Master Channel" to reach customers.
Help marketers deepen brand love with individualized customer experiences, increase engagement, and increase revenue.
On average, PangoCDP costs about a few thousand dollars per month, depending on contact volume and e-commerce website traffic. Unlimited access to all features like segmentation, automation, and connection allows brands to build their own use cases.
In the event that a brand needs the PangoCDP team's service to build and tune a use case or campaign, the cost will depend on the actual effort.
In addition to the core product, we offer you the option to purchase a number of add-on products across different channels. All add-on products are priced separately.
A brief initial conversation with one of our analysts to figure out the nature of your business and pick up the use cases to try in the 3-month pilot phase.
Less than 4 weeks for data integration and building the first use case. Then we monitor and fine-tune to achieve the desired result. Along the way, we plan together for the next use case and campaign.