The highly successful event, "Build and Warm the Master Channel Season 3: Gamifying the Master Channel," took place on May 9, 2023, at GEM Center in Ho Chi Minh City. The event witnessed a significant turnout with the active participation of over 300 business representatives from both local and international industries such as: FMCG, Retail, Banking, F&B, etc.
"Gaming the Master Channel" represents the third season in the "Build and Warm the Master Channel" event series, organized by PangoCDP and VietGuys. The event aimed to provide a comprehensive perspective on gamification, offering practical experiences to businesses. By leveraging gamification, businesses can enhance their customer interaction channels, ultimately boosting revenue with greater efficacy.
Renowned experts from leading marketing, technology, and data-oriented businesses such as Dentsu, Zalo, VietGuys, ByteTech, and UrBox were invited to share captivating insights.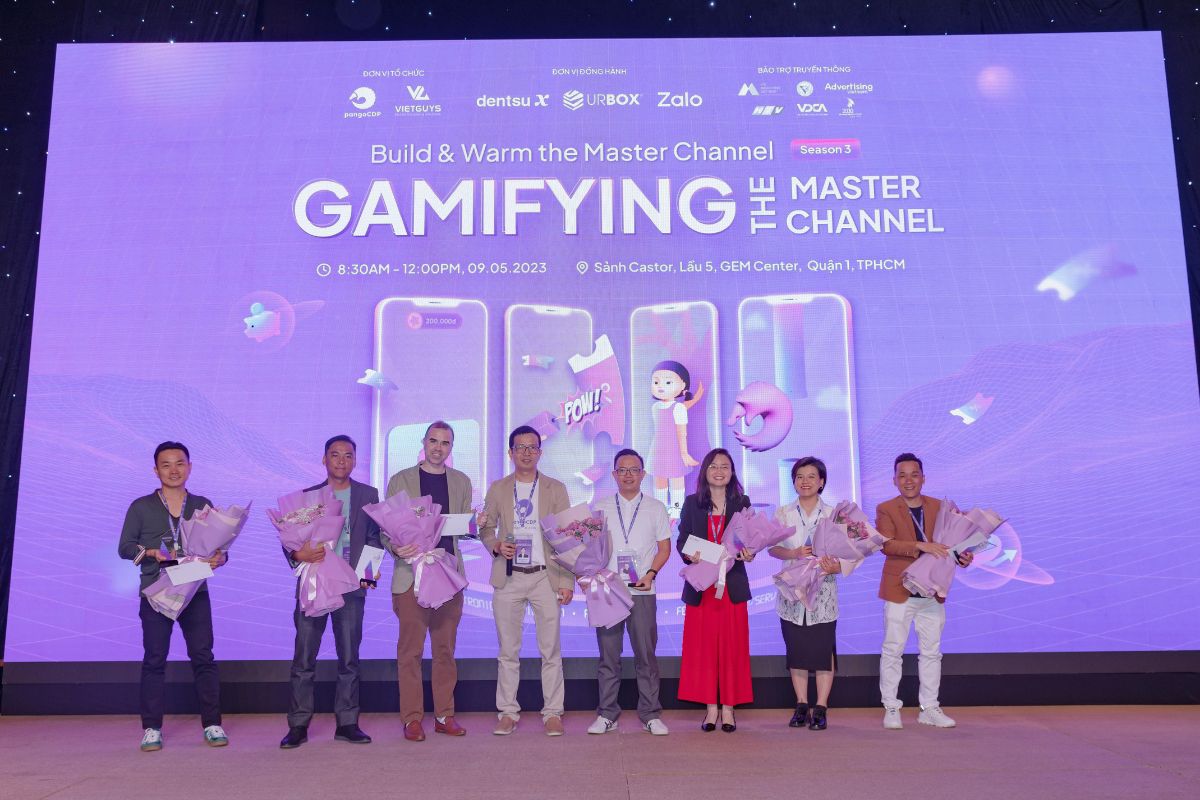 Session 1: Kick-start with Pango Wheel – Using Games to effectively reach customers
Currently, most businesses only run ads to reach customers. The conversion rate from ads is very low, only 2-5%. Mr. Hoi Pham, Managing Director of DentsuX, revealed that the actual conversion rate often hovers around a mere 1.25%, despite the reported 2-5%.
The limited data collected through ads provides only basic customer information, leaving businesses with little understanding of their customers' needs and behaviors. Consequently, businesses endure significant time, effort, and costs to obtain customer data.
Mr. Hoi Pham further emphasized the need for enterprises to explore new avenues for reaching customers organically, optimizing costs, and delivering immediate results. Deploying games on the Master Channel emerges as a powerful solution to address these challenges. By incorporating gamification strategies into their marketing efforts, businesses can create engaging experiences that resonate with customers, foster stronger brand connections, and achieve tangible outcomes.
Mr. Lee Nguyen, CEO & Founder of ByteTech, demonstrated the Pango Wheel game, offering participants an immediate hands-on experience. Through a QR Code hidden in a small box, players could embark on an engaging journey by scanning the code, providing information, and seamlessly joining the game on the Zalo platform.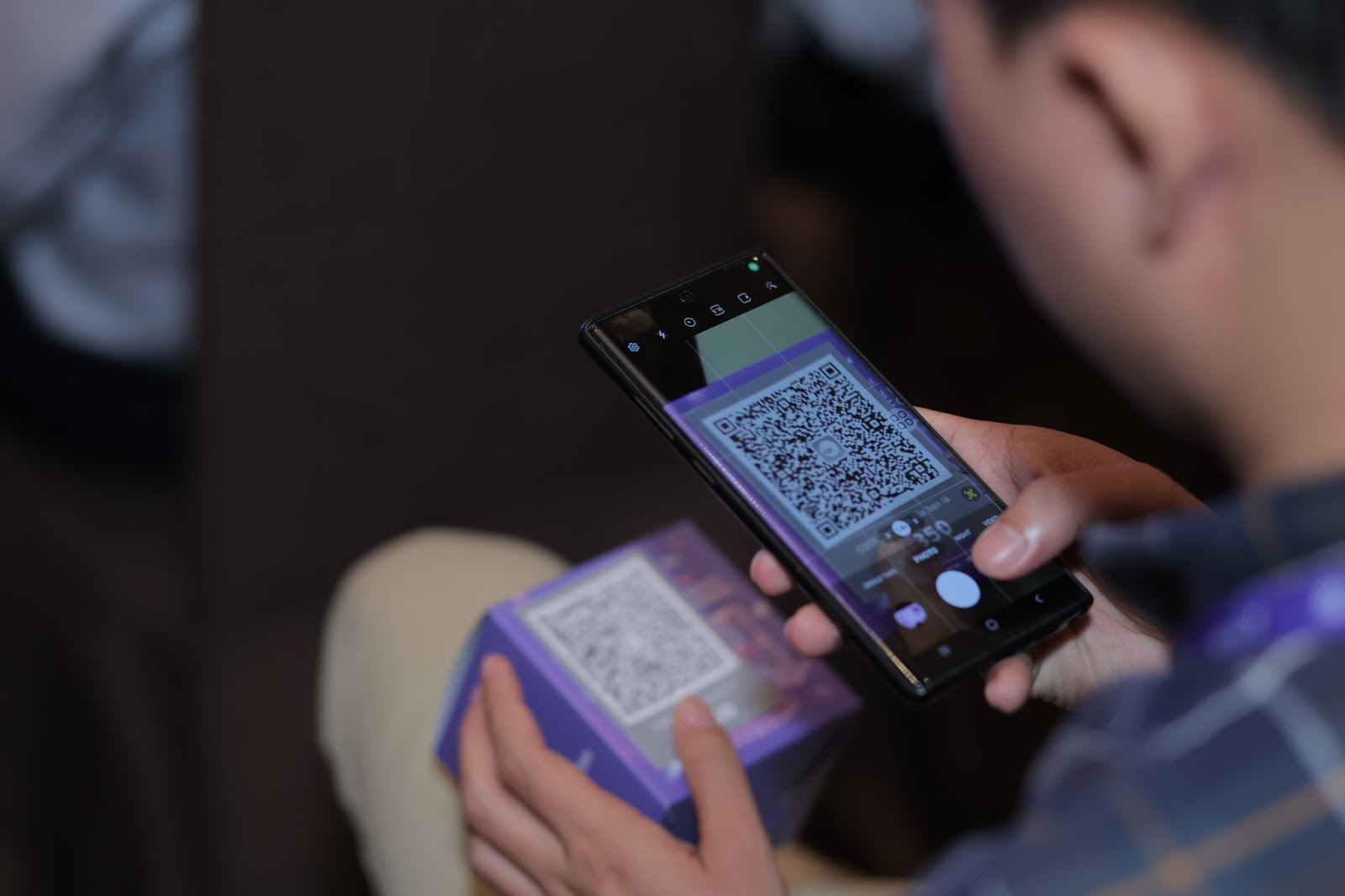 The game provided an immersive experience for players while simultaneously offering businesses a valuable source of data. Through the PangoCDP – customer data platform, businesses could collect and consolidate customer data, serving as a foundation for effective marketing campaigns.
Nonetheless, concerns regarding the effectiveness of games, the budget required for game development, and the factors influencing users' choice of a brand's game over other gaming applications have been raised. These inquiries were promptly addressed by Mr. Lee Nguyen, who introduced the concept of the "Pango Entertainment System."
This innovative system encompasses a diverse range of games that can be swiftly developed and tailored to meet specific campaign objectives. By leveraging this system, businesses can optimize costs, ensure seamless integration on a single platform, and provide users with a convenient and captivating gaming experience. In this context, Zalo serves as the sole Master Channel for implementing the Pango Entertainment System.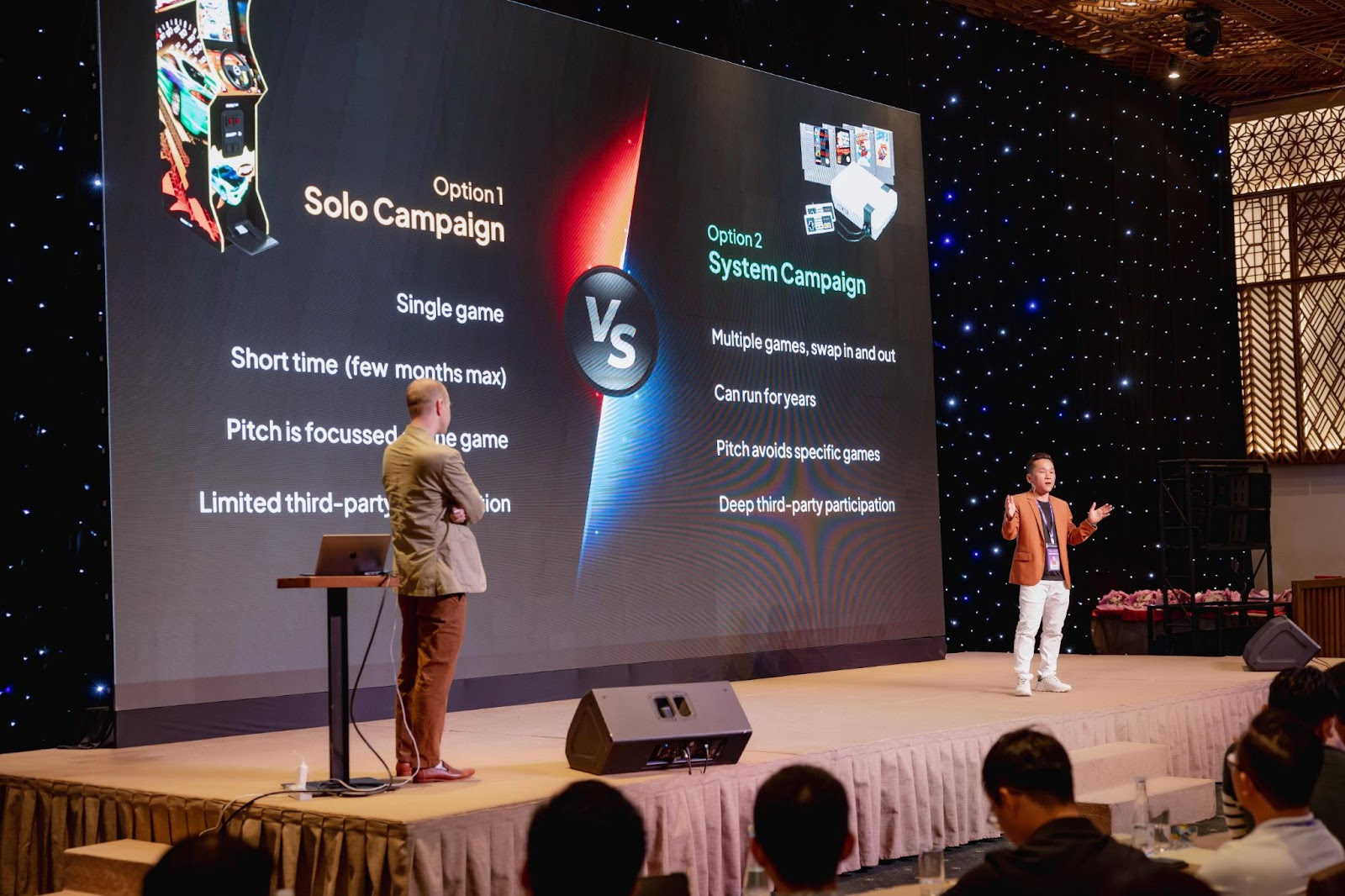 Mr. Joe Ruelle, a former Google executive, emphasized the potential of the "Pango Entertainment System" in minimizing risks for businesses. By offering multiple game options, businesses gain greater control and flexibility in adapting their strategies as needed.
Session 2: The factors behind the success of Gamification on Master Channel
Zalo – Top suggestions for businesses when building a Master Channel
Zalo, with its 74 million regular users, demonstrated its effectiveness through impressive statistics:
65 million individuals have shown interest in Zalo OA enterprises.
1.9 billion interactions via messages and notifications.
1.4 billion hits through broadcast media.
The number of businesses on the Zalo OA platform has rapidly increased by over 280% as of March 2023.
These statistics demonstrate that Zalo OA is the preferred platform for a majority of businesses in Vietnam when it comes to effectively engaging with customers. Zalo boasts a wide range of exceptional features, including Zalo Mini Apps. Ms. Thuy Pham, the Business Development Manager at Zalo, highlights that integrating game applications on Zalo enables businesses to optimize costs associated with app development and communication. Additionally, it offers users unparalleled convenience by eliminating the need for app downloads or cumbersome registration processes. With Zalo, users can enjoy playing numerous games on a single platform hassle-free.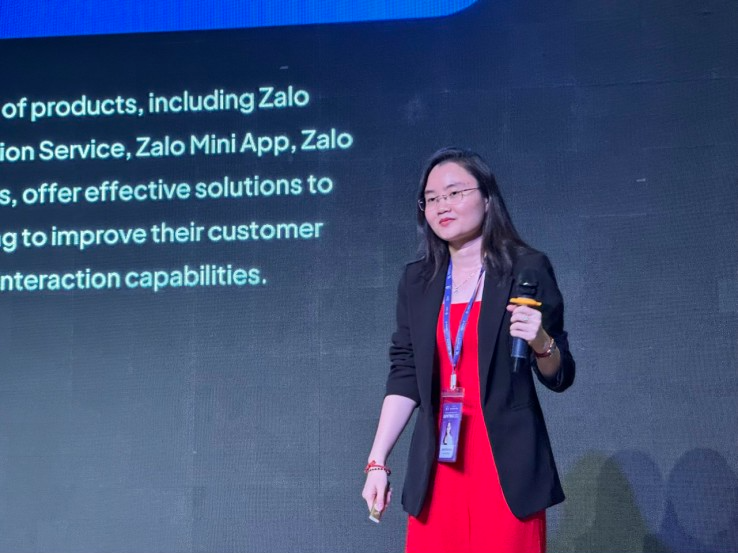 Ms. Dinh Mong Kha, the CEO of VietGuys, adds her insights, stating, "In the current landscape, businesses have various options to establish Master Channels, including SMS, Viber, and more. However, Zalo stands out as a brilliant choice for businesses to optimize costs and achieve remarkable efficiency. Through voucher drops, sampling, survey, or the implementation of Pango Entertainment System, businesses can leverage games, which are regularly updated and seamlessly integrated. This not only makes the interaction between brands and users more captivating but also enhances overall engagement to unprecedented levels."
UrBox – Redeeming gifts & paying rewards on digital platforms
The gift policy plays a crucial role in the successful implementation of Gamification on the Master Channel.
During the event, Mr. Bui Hoai Nam, the CEO of UrBox, highlighted five essential criteria that businesses should consider when selecting gifts. These criteria include ensuring the attractiveness of the gifts, creating a sense of fun, adding value such as upgrades or rewards for loyal customers, suitability for the target audience, and convenience.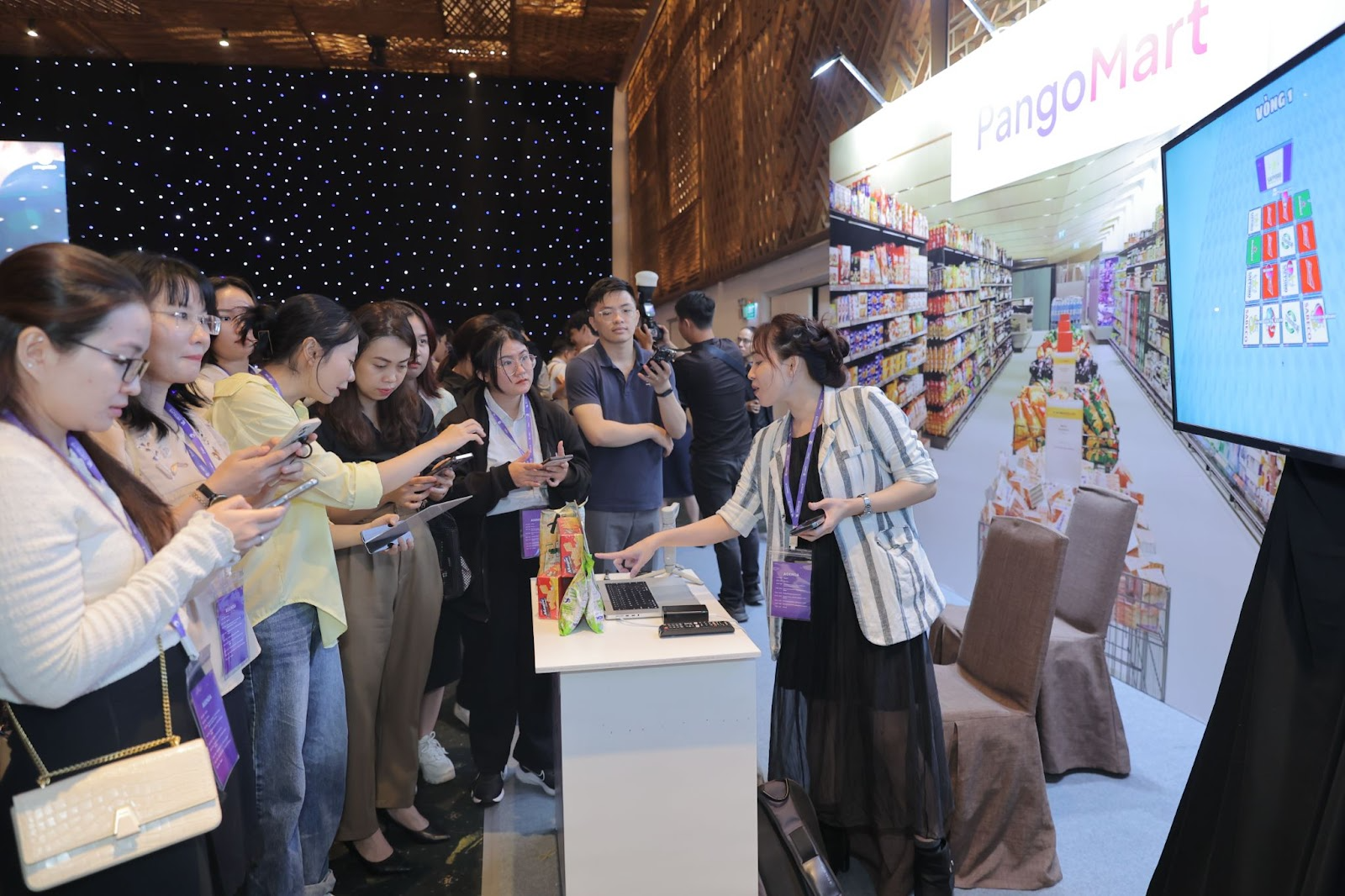 In the final session of the event, participants had the opportunity to immerse themselves in a series of DEMO Games, both online and offline, under the entertaining guidance of Mr. Miller Nguyen, the Business Director of ByteTech. From Pango Hop to AR Shooter and Red Light Green Light, these games evoked new emotions among participants, showcasing the inherent value that Gamification brings to businesses in building channels and interacting with customers.
To discover more about the PangoCDP solution, please visit: https://pangocdp.com/en/